With teletherapy on the rise, Amwell has become popular for individuals, couples, and families seeking mental health support. But what about therapist compensation?
Specifically, how much does Amwell pay therapists for their services?
Quick answer:
Glassdoor says Amwell therapists make between $29–42 per hour
Indeed reports Amwell psychologist makes between $49 -200 per hour
Salary.com writes that Amwell therapists make $87k–99k per year
In this blog post, we'll dive into Amwell's therapist network and compensation model and compare it to competitors in the market.
Let's explore the world of teletherapy and discover what makes Amwell stand out.
Short Summary
Amwell offers accessible, affordable mental health services with a network of over 350 professionals.
Therapists are compensated on a pay-per-session basis, depending on their experience and expertise.
Working as an Amwell therapist can offer great benefits, but also comes with challenges like technical issues and managing client expectations.
Understanding Amwell's Teletherapy Services
Teletherapy has revolutionized the way people access mental health services. Gone are the days of driving to a therapist's office and sitting in a waiting room. You can connect with a licensed professional from your home with just a few clicks.
Amwell's mental health services offer a range of options for individuals, couples, and families, making it a convenient and affordable choice for many.
The Rise of Teletherapy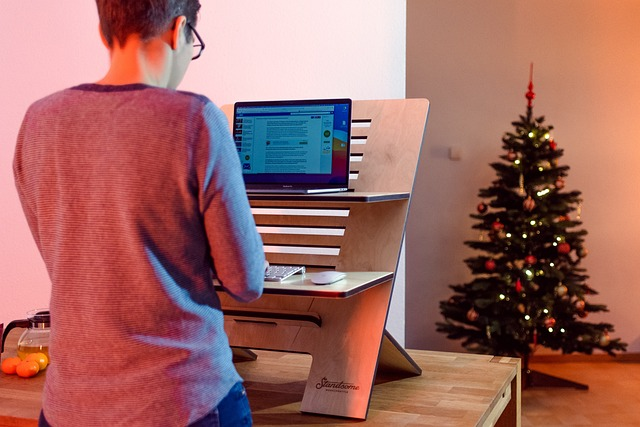 So, what's behind the surge in teletherapy's popularity?
For one, it allows people to access mental health services from the comfort of their own homes, eliminating the need for commuting and providing a sense of privacy. This particularly benefits those living in remote areas or with limited access to mental health professionals.
Joining a therapy session at Amwell is a breeze. Once you've chosen a therapist and scheduled an appointment, you'll receive a link to your patient portal. From there, a simple "Test your computer" screen checks your camera, microphone, speaker, and internet connection. After passing the test, you'll enter a virtual waiting room, typically with a wait time of less than 10 minutes.
Teletherapy has been proven to be effective. A review of 35 studies in 2019 revealed that telehealth consultations can benefit psychiatry, wound care, and proactive management of chronic illnesses.
Amwell's Mental Health Services
Amwell provides various mental health services, including therapy, counseling, and psychiatry.
Their network comprises licensed therapists, psychologists, and counselors, all of whom hold a master's or doctoral degree in psychology, social work, or a related field.
With therapy visits starting at $99, Amwell's pricing is often more affordable than traditional in-person therapy.
Plus, they accept more than 50 health insurance providers, making it even more accessible for the 61% of Amwell customers whose health insurance plans cover all or part of their treatment.
Customer satisfaction is high at Amwell, with 88% of surveyed clients rating their overall experience as good, very good, or excellent.
While there is always room for improvement, such as increasing the diversity and specialization of therapists, Amwell's online therapy services continue to provide a secure, convenient, and effective way for users to receive mental health treatment.
Does Amwell Take Insurance?
Yes, Amwell does accept health insurance for mental health services. Amwell is in-network with over 55 major health plans and employers, including Aetna, United Health Care, Cigna, Blue Cross Blue Shield of Kansas City, and many more. Depending on your plan or level of coverage, the cost may vary. Some employers and health insurance providers cover Amwell visits or a portion of them as a benefit included in their coverage.
To use Amwell for mental health services, use the Care Finder tool (https://patients.amwell.com/care-finder) to determine which path is best based on your zip code and insurance plan.
Amwell's Therapist Network
A key component of Amwell's success is its extensive therapist network. Boasting over 350 psychologists, social workers, and other mental health professionals, Amwell's therapist network provides online therapy services across the United States.
These professionals undergo a rigorous vetting process to ensure they meet the qualifications and expertise to provide top-notch care.
Therapist Qualifications
To be part of Amwell's therapist network, professionals must hold a valid license to practice in the state they're providing services and have a master's or doctoral degree in psychology, social work, or a related field. This ensures that Amwell users receive care from highly qualified and experienced professionals.
In addition to their education and licensing, Amwell therapists must also demonstrate a commitment to providing excellent care. This includes staying up-to-date on industry trends, participating in professional development opportunities, and adhering to best practices in their field.
Through this stringent vetting process, Amwell ensures its therapist network remains strong and continues providing users with high-quality care.
Specializations and Expertise
Amwell's therapist network caters to various mental health needs by offering specialized care in anxiety, couples therapy, depression, grief and bereavement, and prenatal and postpartum therapy. This variety allows users to find a qualified, experienced therapist to address their mental health concerns and challenges.
With a focus on providing the best possible care, Amwell's therapist network continues to grow and evolve to meet the diverse needs of its users. By offering specialized care and expertise, Amwell ensures that users can access the mental health support they need, no matter their circumstances.
How Do You Sign Up for Therapy at Amwell?
Amwell offers online mental health care with flexible scheduling, including weekend and evening appointments.
Once registered, you'll be able to review providers' education, experience, and approach to treatment and schedule an appointment online without needing an appointment first!
What conditions does Amwell treat?
Amwell is an online healthcare service that provides access to board-certified physicians 24 hours a day and online therapists.
Amwell offers various services, including urgent care, specialty care, and behavioral health.
Some examples of the conditions Amwell treats include acute bronchitis, headache, fever, conjunctivitis, influenza, back pain, urinary tract infection (UTI), respiratory infection, and sprains. Depending on your insurance company and plan, urgent care virtual visits may be a fully-covered benefit.
If you have questions or concerns about using Amwell for your healthcare needs, please visit their website at https://patients.amwell.com/ for more information.
Compensation Model for Amwell Therapists
Amwell pays its therapists based on a pay-per-session model, with rates varying depending on the therapist's level of expertise and experience. As with any profession, location, specialty, and demand can affect therapist pay.
Let's dive deeper into Amwell's compensation model and explore how these factors influence therapist earnings.
Pay Structure
The pay structure for Amwell therapists is based on a per-session rate, increasing with the therapist's experience and expertise. More experienced therapists may command higher rates, reflecting their increased knowledge and ability to provide quality care.
The type of therapy session and its length can also impact therapist pay, with more complex or time-consuming sessions potentially earning higher rates.
Factors Affecting Therapist Pay
Aside from experience and expertise, location, specialty, and demand can also impact therapist pay.
For example, therapists practicing in areas with a higher cost of living or greater demand for mental health services may command higher rates.
Additionally, therapists who specialize in more complex or niche areas of mental health care may be able to charge more for their services, reflecting their unique expertise and the potential scarcity of professionals in that field.
Supply and demand also play a role in determining therapist pay, with the number of therapists available and the demand for their services in a given area influencing rates.
By understanding these factors, Amwell therapists can better navigate the compensation landscape and ensure they are fairly compensated.
Comparing Amwell's Therapist Pay to Competitors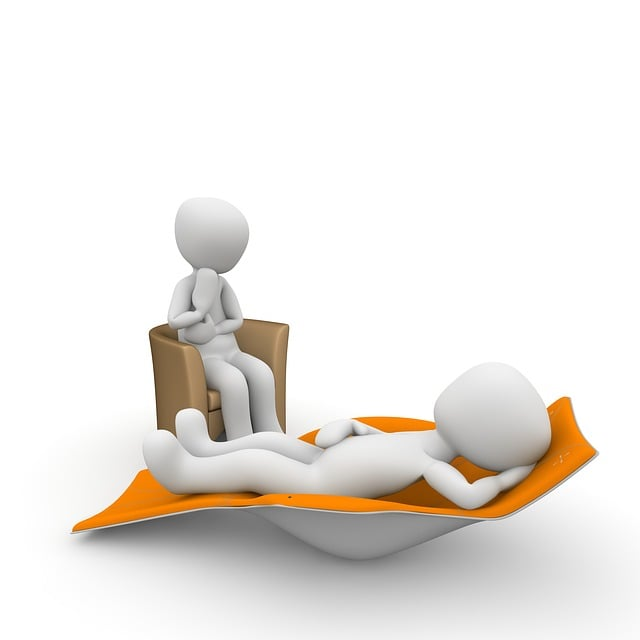 Regarding therapist pay, it's essential to compare Amwell's rates with its competitors. Competing teletherapy providers such as Talkspace, BetterHelp, and Teladoc all offer similar services with varying pricing structures.
To better understand how Amwell stacks up in the market, let's look at the teletherapy landscape and compare Amwell's therapist pay with its competitors.
Teletherapy Market Overview
The teletherapy market is experiencing rapid growth, with a compound annual growth rate of 24.0% projected from 2022 to 2030, reaching an estimated USD 455.3 billion by 2030. This growth is fueled by increased demand for remote healthcare services, technological advancements, and government initiatives promoting telehealth.
In this booming market, numerous providers offer similar services at different price points. As a result, therapists and users alike must carefully evaluate their options to find the best fit for their needs and budget.
According to Fierce Healthcare, Amwell, a telehealth company, has an impairment charge of $330 million as its stock price falls.
Competitor Comparison
Comparing Amwell's therapist pay to competitors like Talkspace, BetterHelp, and Teladoc reveals that Amwell is competitively priced but may not be the most affordable option for all users.
When comparing teletherapy providers, it's important to consider factors such as the quality of care, range of services offered, and ease of use. Each provider has unique strengths and weaknesses; the best choice may vary depending on individual preferences and needs.
For example, Brightside Health has higher overall ratings than Amwell. At the same time, Lemonaid offers a flat $25 consultation fee that covers the initial evaluation by a healthcare professional and a prescription if needed.
Ultimately, users must weigh the pros and cons of each provider to determine the best fit for their mental health care needs.
Amwell vs. Its Competitors
Amwell is a telemedicine company that provides online healthcare services.
Its competitors include Teladoc, Doximity, Caregility, Whereby, Spruce Health, and Doxy. me, Healthline.com, Americanwellforclinicians.com, Healthpartners.com, and more. Amwell competes with MDLIVE, Doctor On Demand, FSH, Walmart Health Virtual Care, 98point6, and GoodRx.
One of Amwell's main competitors is Sesame Care. We recorded ourselves as a Sesame Care 'secret shopper' – paying for a doctor's appointment and anonymously recording our session with the doctor (no details revealed).
Importantly, Business Insider1 says, "Amwell ranks No. 1 on telehealth user satisfaction".
In this article, Business Insider shares a new JD Power poll of 4,302 US consumers which found that patients gave telehealth an average score of 856 on a scale from 0 to 1,000.
Even though there wasn't much difference in customer satisfaction with different vendors, Amwell came out on top with a score of 885. For example, MDLive got a score of 843.
Zocdoc vs Amwell
Zocdoc and Amwell are both big names in the field of telemedicine, but they take different methods to providing health services.
Zocdoc's main goal is to help people find and book in-person appointments with nearby doctors. This makes it easier to get in touch with medical professionals. Zocdoc does a great job of making it easy for people who want to see a doctor in person to schedule an appointment.
Amwell, on the other hand, is all about virtual appointments. Patients can use video, phone, or chat to talk to doctors from a distance. On the other hand, Amwell's complete virtual consultation model is a more accessible way for people who may not get to a doctor because of where they live or how they move.
Both businesses care for different parts of patients' needs, making healthcare more diverse and open to everyone.
As both patients and the healthcare industry continue to adapt to new situations, it's important to know what Zocdoc and Amwell do differently so that people can choose the service that fits their needs and tastes the best.
Benefits and Challenges for Amwell Therapists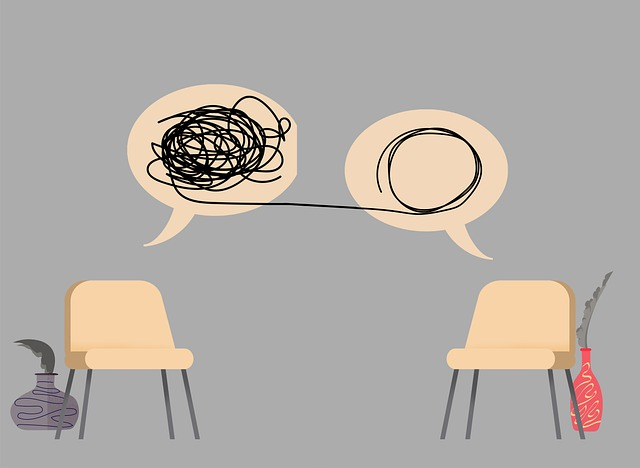 Working as an Amwell therapist comes with both benefits and challenges.
While convenience, flexibility, and potential for higher earnings may be attractive, therapists must also navigate technical issues, manage client expectations, and deal with insurance reimbursement complexities.
Let's explore the pros and cons of working as an Amwell therapist.
Benefits
One of the primary benefits of working as an Amwell therapist is the flexibility it offers.
Therapists can choose their hours and work from the comfort of their homes, allowing them to achieve a better work-life balance. This flexibility especially appeals to therapists with family commitments, additional jobs, or other personal obligations requiring a more adaptable schedule.
Another advantage of working as an Amwell therapist is the potential to earn more than traditional therapy jobs.
With the increased demand for teletherapy services, therapists who excel in this medium have the opportunity to build a successful practice and earn a higher income than they might in a traditional therapy setting.
Challenges
However, some challenges come with being an Amwell therapist.
For instance, technical issues can arise, such as difficulty connecting with clients, slow internet speeds, or troubles with the platform itself. These technical challenges can be frustrating for therapists and clients, potentially impacting the quality of the therapeutic experience.
Managing client expectations can also be challenging for Amwell therapists. As more people turn to teletherapy, there may be misconceptions about the process and what can be accomplished through online sessions. Therapists need to communicate with clients about the therapy process, set realistic expectations, and provide resources to help clients navigate the world of teletherapy.
Additionally, dealing with insurance reimbursement complexities can be another hurdle for therapists to overcome, as they must stay informed about clients' insurance policies and work with insurance companies to ensure clients receive the coverage they deserve.
How to Become an Amwell Therapist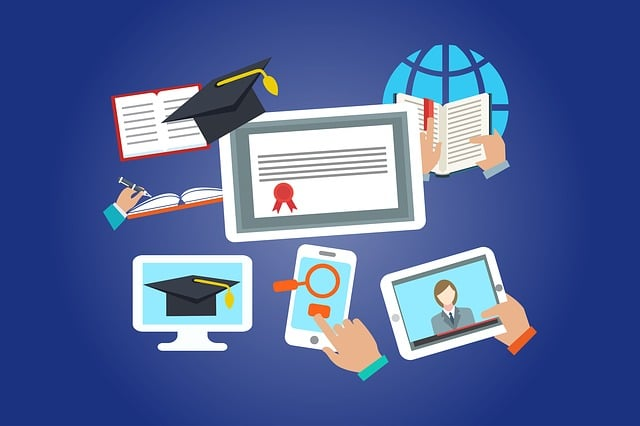 If you're considering becoming an Amwell therapist, you must complete an application process and meet certain criteria. This includes having a valid license to practice in the state where you provide services, being at least 18 years old, and possessing at least two years of experience in your field.
Let's delve deeper into the application process and explore some tips for success.
Application Process
The application process for becoming an Amwell therapist involves submitting a resume, providing professional references, and completing a background check.
When submitting your resume, be sure to include your education, experience, and any certifications or specializations you have. Providing references is standard practice – give the names and contact information of two or three professional contacts who can vouch for your skills and expertise.
The background check typically involves verifying your identity, criminal record, and qualifications. This ensures that Amwell's therapist network remains reputable and provides high-quality care to users.
Tips for Success
To increase your chances of becoming an Amwell therapist, consider building a strong online presence to showcase your expertise and connect with potential clients.
This can include creating a website, engaging on social media, and joining online communities related to your field.
Staying up-to-date on industry trends and participating in professional development opportunities can also demonstrate your dedication to providing the best possible care.
Networking with other therapists online and in person can also be beneficial. Join professional organizations, attend networking events, and engage in online forums to connect with other professionals and stay informed about the latest developments in the field.
Showcasing your specializations and expertise during the application process can also help set you apart from other applicants and increase your chances of success.
Summary
In conclusion, Amwell's teletherapy services provide a convenient and accessible option for individuals, couples, and families seeking mental health support.
Amwell is a popular choice in the teletherapy market with a diverse and qualified therapist network, competitive compensation, and a wide range of specialized services. As the demand for teletherapy continues to grow worldwide, users and therapists alike can benefit from understanding the ins and outs of Amwell's platform and making informed choices about their mental health care.
Whether you're considering using Amwell's services as a client or joining their therapist network, weighing the pros and cons and comparing your options is essential. By doing so, you can make an informed decision and ensure you receive the best possible care for your unique needs. Embrace the future of mental health care with Amwell, and take the first step towards a happier, healthier you.
For further reading, please check out: private practice pay, therapist pay per session, approach, online therapy pay, online counselor earnings, Amwell therapist pay, and psychologist versus therapist.
We encourage our readers to leave a comment below with any questions about therapist earnings or career questions!
Also, tell us what mental health software to review next on Online Mental Health Reviews. If you have stories about using a particular product or know of a discount code, please share so everyone may benefit!
Sources
Frequently Asked Questions
What is the highest-paid therapist per hour?
Based on the data from the US, the highest-paid therapists per hour are located in Connecticut, California, and Washington, with average salaries ranging from $63,894 to $70,469.
So if you want to make top dollar for your therapy services, those three states are the place to be!
How much do top therapists make?
Top therapists are making quite a bit – on average, salaries for the highest-paid psychologists can reach up to $167,000. Of course, what you earn will depend on several factors, like your location and educational background.
No matter your current situation, it's worth considering if psychology is a good career path for you!
How much does a licensed therapist earn in MA?
A licensed therapist in Massachusetts earns an average annual salary of $91,585. Entry-level salaries start at $70,000 annually, while the most experienced professionals make up to $161,200 yearly.
How much do therapists get paid near Tampa, FL?
On average, therapists near Tampa FL earn between $52,100 and $75,627 annually.
How does Amwell work?
Amwell is an easy-to-use platform allowing people to connect with healthcare professionals from their homes quickly. Patients can access medical care and advice 24/7 via secure video conferencing with doctors, therapists, and psychiatrists.
They also have the option of downloading the app for added convenience.