The University of Florida (UF) has partnered with Talkspace to provide students with access to convenient and affordable mental health counseling services.
Through this partnership, UF students can sign up for Talkspace virtual platform, which provides access to licensed Talkspace therapists without the need for in-person visits.
Let's explore what UF Talkspace offers and how it works. Here is a summary for Talkspace to start:
Talkspace Review
Third Party Reviews

Therapists

Pricing / Insurance

Design

Customer Support
Comments Rating
( reviews)
Summary
Talkspace is best if you're new to therapy, have insurance, and looking for online convenience for mild to moderate mental health struggles.
Get $100 off your first month with code SPACE at Talkspace.com.
Pros
No commuting with flexible online sessions from home
Multiple subscription plans available
Quick signup with user-friendly platform and app
Constant access with round-the-clock text messages and live chats available
You can choose your therapist from three options, allowing you to somewhat customize your experience
Serves all 50 states
You can switch therapists whenever you want at no extra cost.
Has an easy-to-navigate app
High user satisfaction
Flexible plans, accepted by most health insurers and contract-free
The service can connect you with a psychiatrist who can evaluate you and prescribe medication that you can pick up from your local pharmacy
Provides individual therapy, couples, and teen therapy
All sessions with well-qualified therapists
The platform encrypts your conversations and offers a password-secured login system to keep your data private.
Cons
Providers and AI algorithm choose 3 therapists for you
No group or family counseling sessions
Exact pricing only revealed upon sign-up
Most affordable plan is messaging-only
Text therapy may not be suitable for everyone as it may feel impersonal due to automated messages
No sliding scale or financial aid options available
Medicare and Medicaid do not cover services
Live sessions are only 30 minutes long and must be purchased with higher-priced plans
Overall best suited for cases of anxiety or depression
If cancelled within the month, Talkspace will still charge the subscriber for the entire month
AI analysis may be done on conversations with your therapist
Chat history cannot be deleted
Some misleading claims
What is UF Talkspace?
Talkspace is a digital platform that connects people with licensed therapists via text, audio, or video chat.
Through this platform, users can receive mental health treatment from the comfort of their own homes at an affordable rate.
UF Talkspace refers to the costs of Talkspace being covered by the University of Florida (UF).
Does GatorCare's Talkspace Program cost anything?
Talkspace is a separate, value-added service that does not have costs associated with it like copays and coinsurance. Talkspace is free for users who qualify at the Talkspace.com/Gatorcare registration site.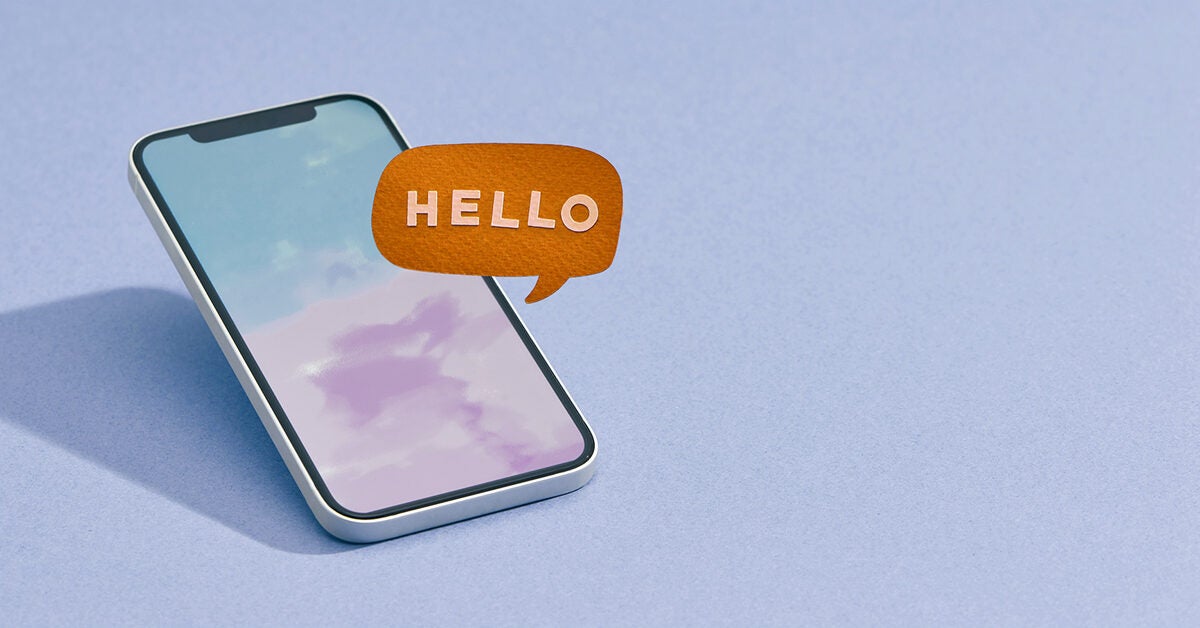 How does UF Talkspace work?
Using UF Talkspace is easy! All you have to do is go to the UF Talkspace website and click "Get Started".
From there, you will fill out a brief questionnaire about your mental health needs and be matched with a therapist who specializes in those areas.
Then, you will be able to start communicating with your therapist through text, audio, or video chat as soon as you are ready!
Is it confidential?
Yes! All conversations on UF Talkspace are completely confidential and between you and your therapist only. Your information will never be shared without your consent so that you can feel safe discussing any issues you may be facing without fear of judgment or privacy intrusion.
How old to use UF Talkspace?
Talkspace is an online counseling and psychiatry service available to GatorCare members ages 13 and older. UF grad students enrolled in GatorCare can also access Talkspace at no cost.
Who is UF Talkspace for?
UF Talkspace is a confidential digital platform that provides mental health services via live video or messaging.
It is available at no cost to UF grad students enrolled in GatorCare, and it can be used as a tool to manage stress, anxiety, depression, relationships, or any other area of life.
Students enrolled in GatorCare
Those looking to manage stress, anxiety, depression, or relationships
People who want to access text, video, and audio messages
Those who want to schedule live video sessions with a dedicated therapist
Is UF Talkspace right for you?
Talkspace is an online therapy service that offers a convenient and affordable way to access mental health services. UF Talkspace could be right for you if:
You need flexible access to mental health services
Your job is demanding
You want to connect with a licensed therapist from your mobile device or computer
You need unlimited messaging therapy
You are looking for an affordable option
What are the problems with UF Talkspace?
UF Talkspace is a mental health service provided by the University of Florida. It provides online therapy to students and faculty, as well as access to other mental health resources. However, some issues with UF Talkspace can cause problems for users. These include:
Technical difficulties when using the service
Difficulty accessing services while traveling abroad
Limited availability of mental health therapists
Issues with Cognitive Behavioral Therapy (CBT) treatment
These issues can make it difficult for users to get the help they need from UF Talkspace, so it's important to be aware of them before signing up for the service.
Talkspace anxiety test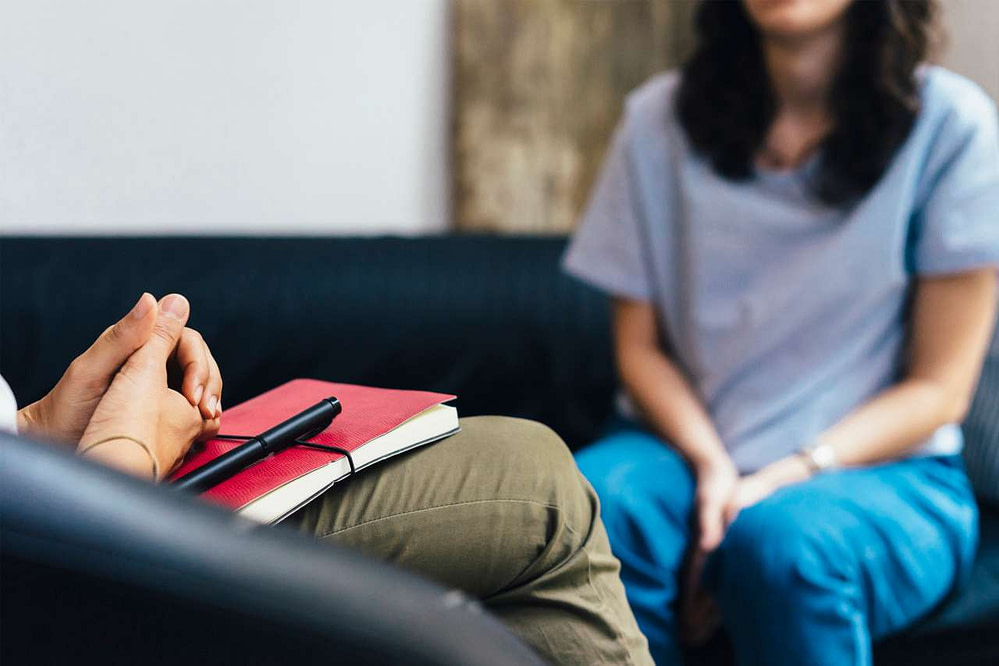 Anxiety is a common mental health disorder that affects millions of people worldwide.
If you're experiencing anxiety symptoms, it's important to seek professional help to get a proper diagnosis and treatment plan.
Talkspace offers free online screenings for Generalized Anxiety Disorder and Social Anxiety Disorder, as well as other mental health tests. Here are some key points about Talkspace Anxiety Tests:
Free, clinically-vetted Generalized Anxiety Disorder test
Free Social Anxiety Test
Take action today with self-assessment, finding a licensed therapist, and connecting with a prescriber
Learn how to differentiate between stress and anxiety
How to diagnose an anxiety disorder
Does Talkspace diagnose?
It is important to note that Talkspace therapists are not authorized to diagnose mental health conditions, however, Talkspace does have psychiatrists who can aid in medication management. Here are some key points about Talkspace and diagnosis:
Talkspace cannot diagnose mental health conditions
Talkspace does have psychiatrists who can provide diagnoses
Talkspace offers a symptoms tracking tool for anxiety and depression, in-app mental health exercises, and live therapy sessions
Conclusion:
UF Talkspace provides students at the University of Florida with easy access to affordable mental health services from licensed therapists.
By signing up for this program, students can get the help they need for their mental health journey from the comfort of their own homes while keeping their conversations secure and confidential.
If you or someone you know could benefit from this service, now is the perfect time to check out what UF Talkspace has to offer!
Sources:
More Talkspace Resources
Final Talkspace Review Summary
Text, Video and Audio Messaging

Guaranteed Daily Responses 5 Days / Week

Video + Messaging Therapy

Text, Video and Audio Messaging

Guaranteed Daily Responses 5 Days / Week

4 Live Calls Per Month - 30 Mins

Video + Messaging Workshop

Text, Video and Audio Messaging

Guaranteed Daily Responses 5 Days / Week

4 Live Calls Per Month - 30 Mins

Access to online workshop and training

$125.00 Follow-Up Sessions

$365 1st Session + 1 Follow-Up Bundle

$565 1st Session + 3 Follow-Up Bundle

$849 1st Session + 6 Follow-Up Bundle