If you've ever had a subscription to Talkspace, the online therapy platform, then you've likely seen the Talkspace maintenance plan therapy sessions.
This plan is only seen when you are canceling your subscription and offers a cheaper, more limited texting program.
But what is the maintenance plan and why isn't it public?
Let's take a look at what we know about the Talkspace maintenance plan. 
Please know that we have bought, tested and tried Talkspace. You can see our experiences in this playlist here:
Subscribe to our Youtube Channel
How Much Does Talkspace Cost? I Sign Up for a Monthly Subscription
My 1st Talkspace Therapy Session
Talkspace Insurance: What You Need to Know
Discover If Your Insurance Covers Talkspace With This Tool
Talkspace Prices for Each Subscription Plan: Online Therapy, Couples, Teen and Psychiatry
Talkspace Financial Aid: Info About Coupons, Superbills, Promos, HSA / FSA & Discounts
What Is The Maintenance Plan?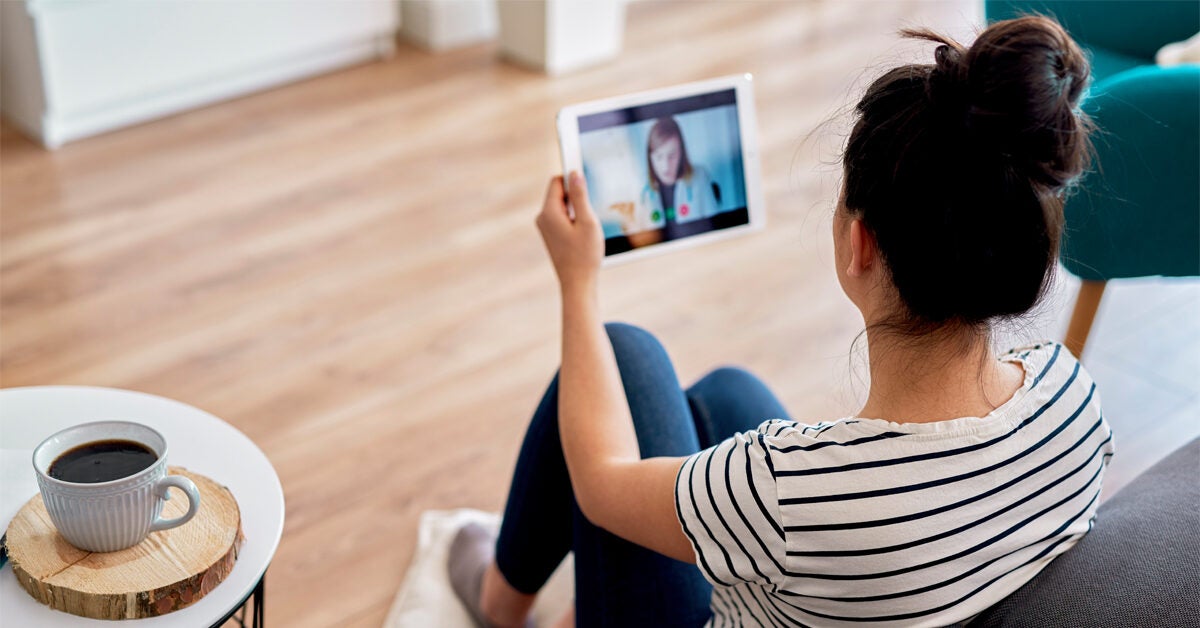 The Talkspace maintenance plan is a cheaper version of their regular services that still provides users with teen therapy and couples therapy with access to text messaging with their Talkspace therapists one day a week.
It also includes access to educational resources and other self-care tools.
However, unlike the normal subscription plans, users do not have access to individual therapy methods like video or audio calls when they sign up for the maintenance plan. Additionally, you can pause or change your subscription for 30 days at any time.
Access to your therapist one day a week
Cost of $49 per month
Messaging with your therapist
Ability to pause or change subscription for 30 days at any time
Why Isn't The Maintenance Plan Public?
The main reason why the maintenance plan is not available on the website for live therapy sessions is that it is geared toward existing users who are looking to cancel their subscriptions due to financial constraints or other reasons.
By offering this reduced-cost option, Talkspace encourages current subscribers to stay on even if they can't afford their normal subscription fees.
Additionally, since this plan does not include all of the features of their regular plans, it allows them to offer a cheaper option.
How Can I Get Access To The Maintenance Plan?
If you are interested in signing up for the Talkspace best online therapy programs maintenance plan, then you need to cancel your existing subscription first by logging into your account and clicking "Cancel Subscription" in the Settings tab.
Once that is done, you will be presented with an option for signing up for the reduced-cost maintenance plan instead.
How Much Does The Maintenance Plan Cost?
The cost of this reduced-rate Talkpsace program costs $49 per month depending on how frequently you use it and how many messages each session contains.
Is The Maintenance Plan Worth It?
If you are looking for an affordable way to stay connected with your therapist via text one day a week , then yes – absolutely!
Talkpsace's maintenance program offers users access to all of their self-care resources at a reduced cost of their full-service plans.
This makes it a possible choice for those who may not have access to traditional counseling services or who don't have enough income for higher-priced options like Talkspace's full-service plans.
However, our opinion is that texting 1 day per week is not going to help significantly improve your mental health.
Therefore, the actual value of the plan is being able to access the Talkspace mental health tools, which we cover in our review of Talkspace.
Additionally, the real value of this maintenance plan is being able to continue checking in with your therapist.
However, if you really want to continue your relationship with a therapist of the Talkspace platform, I would suggest you simply ask them!
Most therapists, counselors, and coaches are all too happy to transfer clients off the main therapy sites, where they can establish independent relationships with their clients.
Why Talkspace maintenance plan is important?
Here are some reasons why the Talkspace maintenance plan is important:
Best plan on the market if you want emotional support 1 day a week via text
Access to quality online therapy tools without leaving home
Option of freezing subscription for up to 30 days
Convenient access to your therapist one day a week
Allows you to maintain your existing therapeutic relationship, or if you just want to check-in
What to do in the Talkspace maintenance plan?
Here are some of the things you can do in the Talkspace maintenance plan:
Schedule sessions
Send messages
Use Talkspace mental health tools like a journal, and AI bot
Request to schedule live video sessions with your therapist
Access your chat room anytime through a browser or app
What are the problems with the Talkspace maintenance plan?
The Talkspace maintenance plan is a subscription-based service that allows users to access their therapist one day a week for $49 per month.
While this plan can be beneficial for some, there are several potential problems with it. These include:
Limited access to your therapist
Unlikely texting can really offer you emotional support (although good for problem-solving)
May not receive quality care
Who is the Talkspace maintenance plan for?
This plan is suitable for individuals looking for a more affordable and convenient way to access mental health services via texting 1 day per week.
It is also ideal for those who want to maintain their current therapy relationship without having to pay the full price.
However, our concern is that the program will not help you with any mental health issues, and is more of a down-sell than adding value.
Nonetheless, under certain circumstances, this low-cost plan does make sense!
Conclusion
The Talkspace maintenance plan provides an affordable and convenient way for users to stay connected with their therapists – sacrificing video sessions and unlimited texting – in exchange for lower costs.
Whether you're struggling financially or just looking for an alternative way to get mental health support, this reduced-fee program from Talkspace can be just what you need!
However, there are real concerns and our recommendation is mainly to use this option if your therapist does not offer services aside from Talkspace.
Finally, if you are the type of person who simply wants 1 day per week check-ins via text this option can be great too.
More Talkspace Resources